Emmy-winning actor Kirstie Alley, known for her role in the sitcom "Cheers," the "Look Who's Talking" films and other roles, has died of cancer, her family said in a statement Monday. She was 71.
The illness was only recently discovered, her family said.
"She was surrounded by her closest family and fought with great strength, leaving us with a certainty of her never-ending joy of living and whatever adventures lie ahead," the statement said. "As iconic as she was on screen, she was an even more amazing mother and grandmother."
Alley joined the cast of "Cheers" in 1987 as bar manager Rebecca Howe and left in 1993. She also played Veronica Chase in the television series "Veronica's Closet," which ran from 1997 to 2000.
In film, Alley turned in a memorable performance as Lt. Saavik in "Star Trek II: The Wrath of Khan," and she starred alongside John Travolta in the "Look Who's Talking" films.
She was Ms. Robin Elizabeth Bishop in the 1987 film "Summer School," and played Gladys Leeman in "Drop Dead Gorgeous," which came out in 1999. Over a more than 40-year career, she made dozens of TV and movie appearances.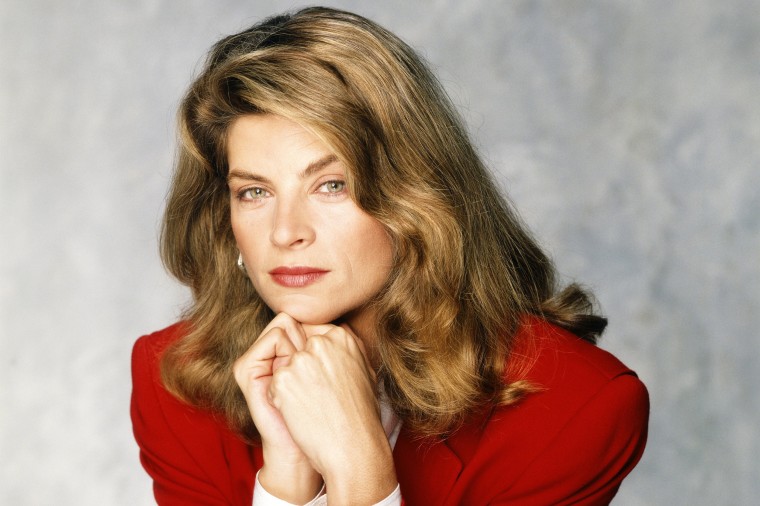 Her family thanked "the incredible team of doctors and nurses at the Moffitt Cancer Center for their care."
The details of her illness were not disclosed. The family asked for privacy Monday.
"Our mother's zest and passion for life, her children, grandchildren and her many animals, not to mention her eternal joy of creating, were unparalleled and leave us inspired to live life to the fullest just as she did," they said in the statement.
She won two Emmy awards — for outstanding lead in a comedy series in "Cheers" in 1991, and for outstanding lead in a miniseries or special for her role as Sally Goodson in "David's Mother" in 1994.
Alley, a native of Wichita, Kansas, married actor Parker Stevenson in 1983, and they adopted children William True and Lilly Price. The couple split in 1997.
Alley was a member of the Church of Scientology, which she often defended in interviews. She has credited Scientology's Narconon program with helping her defeat a cocaine addiction. Last year, she told Fox host Tucker Carlson that she was frequently attacked for her beliefs.
The Church of Scientology called her "a beloved member" and said she will be missed. "Kirstie was known the world over for her generosity, charisma and irresistible sense of humor," it said in a statement.
Alley was also a spokesperson for Jenny Craig and was vocal about her struggles with her weight. She wrote two books, "The Art of Men," published in 2012, and "How To Lose Your Ass and Regain Your Life," published in 2005.
Travolta was among the first to share his thoughts after Alley's death was announced.
"Kirstie was one of the most special relationships I've ever had. I love you Kirstie. I know we will see each other again," Travolta posted to Instagram.
Tim Allen, who co-starred with Alley in the 1997 film "For Richer or Poorer," tweeted that Alley was a "sweet soul."
"Sad, sad news. Prayers for all her family," Allen wrote.
Jamie Lee Curtis, who appeared with Alley in the "Scream Queens" television series," shared on Instagram that Alley was "a beautiful mama bear in her very real life" and that "She helped me buy onesies for my family that year for Christmas."
"Cheers" cast members reacted with sadness to the news. Rhea Perlman said she and Alley had become friends instantly. "Her joy of being was boundless," Perlman said in a statement.
Ted Danson, whose character in "Cheers," Sam Malone, pursues Howe as a love interest but is frequently rebuffed, recalled that he had watched an old episode on a plane Monday in which Alley was "truly brilliant."
"She made me laugh 30 years ago when she shot that scene, and she made me laugh today just as hard. As I got off the plane, I heard that Kirstie had died," Danson said in a statement.
"I am so sad and so grateful for all the times she made me laugh. I send my love to her children. As they well know, their mother had a heart of gold," he said. "I will miss her."Kirstie Alley